Since Jack was a few months old I've been cutting things out of my diet because of possible allergies. For the last few weeks that's included the 8 causes of 90% of infant allergies:
Dairy
Soy
Eggs
Wheat
Fish
Shellfish
Peanuts
Tree Nuts
Also, for the last 2 weeks I've tried cutting out corn as well!
I've been eating a lot of rice and potatoes! As well as fruits and vegetables of course. It's extra hard because I was already a vegetarian (who ate fish). To get omega-3s, I've been putting ground flax seeds in baked goods and eating seaweed mixed in with my leafy greens. I've also been eating Trader Joe's calcium chews which are really good.
Some dishes I've been eating include:
Butternut squash soup (puree roasted squash, a few potatoes, vegetable broth, and garlic)
Tomato soup (Puree peeled tomatoes, coconut milk, spices, and broth)
Vegetables with rice
Vegetables with potatoes
Snacks: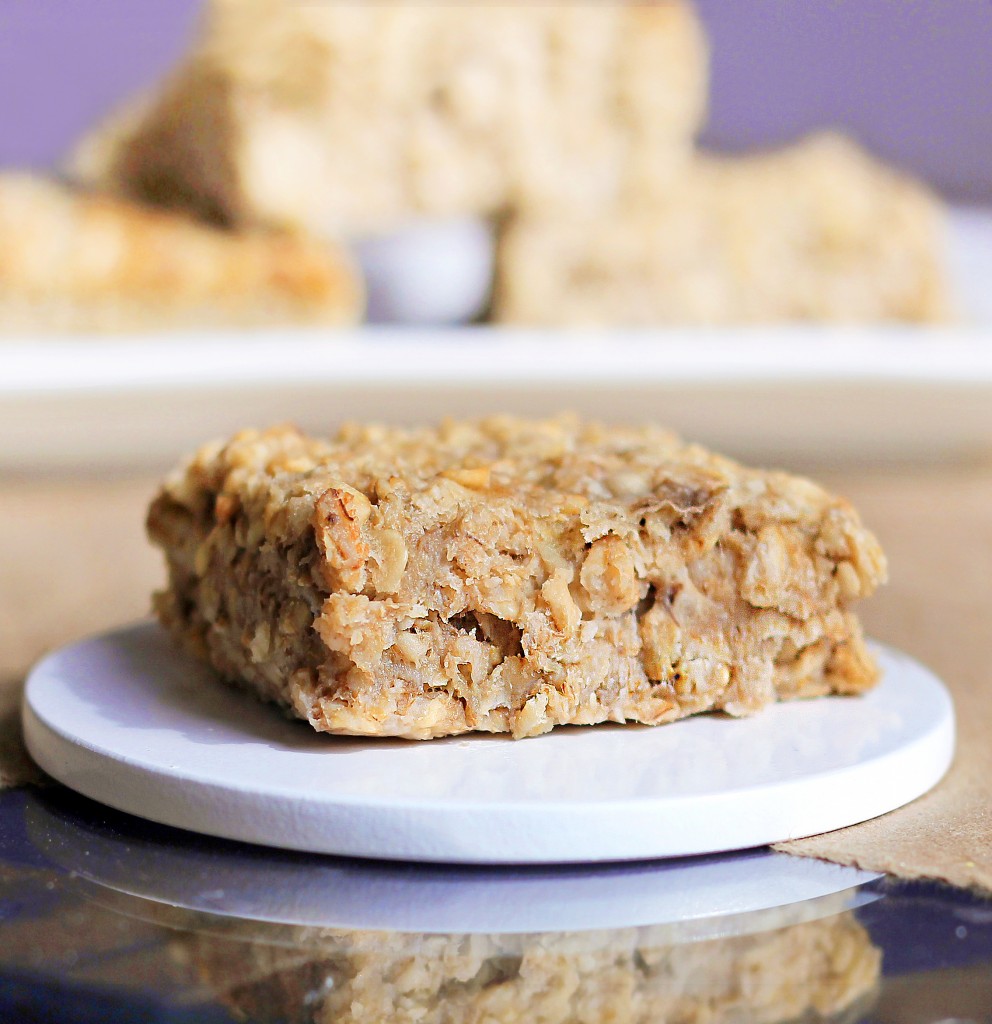 Baked sweet potato fries
Frozen french fries with ketchup or mustard
Oatmeal
Coconut chips from Trader Joe's
Potato chips (sometimes dipped in nutritional yeast)
Coconut yogurt from whole foods
Olives
Guacamole and veggies
Fried rice cakes using "flax egg" to hold it together
Coconut milk ice cream from whole foods (really good!)
Dried fruit as a snack
Banana and frozen fruit smoothie in coconut milk
In general, here are replacements I've used:
Instead of butter for baking: coconut oil (coconut is a seed, not a tree nut)
Instead of flour: oats ground in the food processor
Baking chocolate or cacao nibs instead of chocolate
Sunbutter instead of peanut butter
Coconut milk instead of milk or cream (watch out for using too many American-grown rice products like rice milk due to arsenic)
A "flax egg" instead of eggs in baked goods (mix 1 tablespoon flax and 1 tablespoon water and let it sit a few min)
I've eaten the oatmeal muffins instead of granola bars or as a snack I can eat in the car
Like